Injured in a Colorado Car Accident?
Traffic throughout the Front Range is only getting worse. More cars, more congestion, and more inattentive, distracted drivers ready to cause a crash at any second. When that happens, you need experienced legal help to deal with the challenges of insurance companies, medical treatment, and legal matters in the courts. Our attorneys at Mann & Maximon are experienced automobile accident lawyers. Both Joshua Maximon and Stuart Mann have been named a Colorado Super Lawyer. Stuart Mann is a member of the National Board of Trial Advocates. Between them, they have more than 50 years of legal experience.
As very experienced trial attorneys, we have a record of winning compensation for motorists involved in car accidents. However, all cases are not appropriate for trial. Often, clients prefer to settle their cases without going to court. In Colorado, four or five major insurance companies dominate the automobile insurance market. We have developed a highly regarded reputation with these companies and if a case needs to be settled, we have the skills and expertise to settle the case for the maximum amount available.
Types of Auto Accidents and injuries sustained:
The Complexities of Dealing with a Car Crash in Colorado
Properly handling a motorcycle, truck, or automobile accident in Colorado takes expertise, patience, and experience. Often, it is beneficial to obtain data and information quickly. When possible, we like to follow the following procedures:
Proper investigation of the accident scene
Photographs of the scene and accident
Photographs of the auto, motorcycle, or truck involved
Obtaining statements from witnesses
Interviewing law enforcement personnel
Obtaining photographs of the injuries, damages, and losses
Analyzing insurance documentation and determining coverage types and amounts
Once the initial investigation is complete, we can begin to analyze the case to best maximize your recovery. Every client, every case, every injury is different. We represent people with all types of injuries – spinal cord injuries, neck and back injuries, broken vertebrae, traumatic brain injuries, broken arms and legs, and a whole array of orthopedic and psychological injuries that result from automobile, truck, and motorcycle accidents.
There are times when extreme tragedy strikes a family – death is a terrible thing. Children, spouses, parents, siblings, and other family members all suffer the pain when someone passes away due to an automobile accident. Our lawyers have helped numerous families recover compensation for wrongful death. Nothing can bring that person back, but we work to make it easier for those left behind to move forward with their lives. Whether it be to provide support for daily expenses, an educational fund for children, or a trust for the family to rely upon in time of need, our attorneys will be there for you. Call us; we can and will help.
When you are hurt, the attorney you choose makes a difference. For decades Stuart Mann and Josh Maximon have successfully fought to protect the rights of vehicle accident injury victims.
Winning case after case while fighting the major insurance companies, we work hard to help our clients receive the maximum reward possible. Attorneys with a proven winning record get more respect and attention from opposing counsel, which means better results for our clients.
Contingent fee representation is available. In contingent fee cases, we are paid our legal fees only when our clients are paid. There is no cost to you for an initial consultation or case review.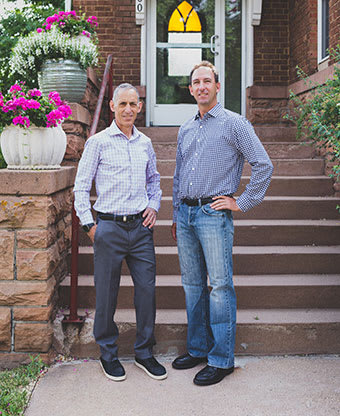 Contact Us Today
Our attorneys can help with your car accident throughout Colorado, including Boulder, Denver, and all of the Front Range.
What Our Clients
Are Saying
During the long months that followed my bicycling accident and resulting injuries -- my bike and I were run over by an SUV driver -- Josh was my closest and most trusted advisor. I can say without hesitation, his legal guidance and representation were consistently everything a client hopes for. But just as importantly, he was an exceptionally kind, compassionate, and knowledgeable partner throughout all that transpired. Really, I cannot say enough about Josh Maximon and his team. Good humans make good attorneys, and Josh is both. Mann & Maximon Client
When we went to the settlement conference, I was ready to accept what was offered, but Stuart encouraged me to go to trial. He was not afraid of the insurance company or their lawyers. At trial, we received three times more than the insurance company offered us. I was very impressed with his trial skills. Mann & Maximon Client
Josh worked so hard for me throughout my whole case and fought for the settlement that I deserved, not what was offered by insurance. They handled every facet of my case and made the whole process easy for me. I'm incredibly appreciative of his work. Mann & Maximon Client