What is a catastrophic injury?
Also known as serious injury claims, catastrophic injuries cause both physical and emotional trauma to a victim and their loved ones. Mann & Maximon are here to help the injured and innocent where they have been the subject of a life-changing accident that wasn't their fault.
A severe injury that has been sustained through no fault of your own, a catastrophic injury can result in permanent disability, long-term medical problems and expenses, or reduced life expectancy, as well as causing extreme pain and suffering.
These injuries can be as a result of:
Railway disasters.
Air accidents.
Clinical negligence.
Accidents at work.
Product liability.
Road traffic accidents.
Serious injuries to children.
Types of catastrophic injuries
With devastating consequences for you and your family, the different types of catastrophic injury can vary, spanning brain injury, spinal injury or other fatal injury claims.
Other types of cases include:
Severe burns and scalding.
Amputation or other severe orthopedic injuries.
Paralysis.
Paraplegia / quadriplegia.
Loss of sight or hearing.
Organ damage.
Nerve damage.
Multiple and complex injuries.
Crush injuries.
However, this list is not exhaustive, and you or a loved one may have suffered a different form of serious injury as a result of another person's negligence. If you'd like to talk to us about the severity of your case, give us a call.
Speak with an experienced attorney today
Alongside the physical and mental difficulties that accompany these forms of injury, there are also the financial stresses of medical expenses. Our aim is to help you and your family gain compensation that can help with rehabilitation costs, care, treatment and overall loss of earnings.
At Mann & Maximon, we are here to help those who have been both indirectly and directly affected by a catastrophic injury, helping to rebuild a life amidst these new challenges. Whether you or a family member have been injured, you are entitled to make a claim for compensation.
Our experts will guide you through the process of making a claim, working tirelessly to ensure you and your loved ones are fully cared for, receiving the support to help regain independence and embrace your future.
We are your advocates, best positioned to advise you appropriately and compassionately throughout the claims process on a no win, no fee basis.
Get in touch with us today to find out how we can help you.
Call our Boulder office at 303-991-2233 or use our online contact form to schedule an appointment.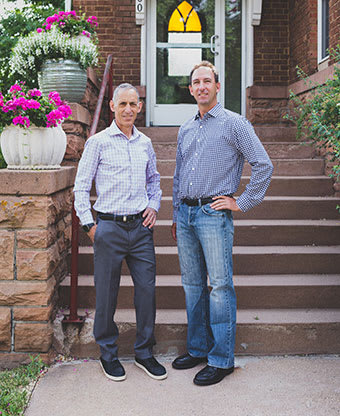 What Our Clients
Are Saying
Mann & Maximon is the embodiment of professionalism. Their staff's efficient and polite demeanor makes business interactions pleasant and quick. Stuart and Josh consistently evidence a devotion to their clients, to their clients' interests, and to justice. They carry out this ethic calmly, respectfully, but firmly. On top of all this, Mann & Maximon has repeatedly given back to the community. Specifically, Mann & Maximon has accompanied Cyclists 4 Community and its nonprofit mission since 2013 with both tangible and substantial support for making the community a better place in the first place. Mann & Maximon Client
I was treated like a member of the family. They were always willing to answer my questions and help in any way they could. Best of all, they did a great job and we got a great settlement for my case. Mann & Maximon Client
Working with Josh, I always felt like the top priority of him and his team. They provided the best legal services for me throughout my case. His office is professional, competent, and they also connected with me personally so that I genuinely felt supported. Mann & Maximon Client