Years of successful criminal defense
At Mann & Maximon, we develop an individual strategy based upon the unique circumstances of each case. Applying years of successful criminal defense expertise, we implement a strategy to achieve proven results for our clients.
Being charged with a criminal offense is a traumatic time in a person's life. The government is prepared to exercise (or has already exercised) all its power against an individual to take away his or her liberty. Scared and overwhelmed, a person needs help to understand the context of their current situation and develop a plan for moving forward.
We use unique strategy to prepare powerful defense
Experienced criminal defense lawyers explain – in terms that are easy to understand – what is happening in any case and what to expect in the future. More importantly, a good criminal defense attorney will spot the weaknesses in the government's case, safeguard the constitutional rights of the client, and prepare the strongest defense possible. Because every case is different, a unique strategy must be developed to handle each situation.
Our attorneys have successful trial experience in everything from DUI, domestic violence, and CU student disciplinary matters to homicide, sexual assault, and other serious felonies. Our office represents clients facing misdemeanors and felonies in state and federal courts. We have had success in cases with little public attention to ones on the national news. No matter how serious the crime you are accused of, hiring an attorney you can trust is the first step in making sure you are ready and prepared for the entire criminal justice process.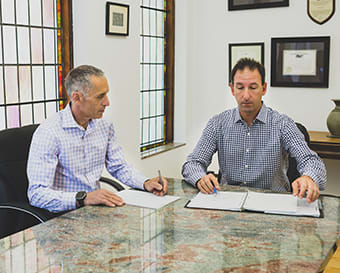 Contact Us
Our attorneys at Mann & Maximon are experienced defense and trial attorneys practicing in Boulder, Colorado, and serving the entire state including Denver and the Front Range.
What Our Clients
Are Saying
I was treated like a member of the family. They were always willing to answer my questions and help in any way they could. Best of all, they did a great job and we got a great settlement for my case. Mann & Maximon Client
It has been over a year and a half since my brother's bicycle accident with a car in Boulder, Colorado. The details of the accident were in my brother's favor, as he was in the cross-walk traveling with traffic. His case was brought to several legal firms in Colorado, but none would take the case due to his mental disability and apparently unable to gain significant 'compensation'. Fortunate for us, his case was eagerly accepted by Stuart Mann of Mann & Maximon. My brother was treated respectfully and with care, without being discriminated against due to his disability. He won a sizable settlement all due to the detailed knowledge Mr. Mann has for the legal profession and his involvement in the biking community. Mann & Maximon Client
After my auto accident, I had to have my hip replaced. The insurance company said that my need for a hip replacement was not accident related. Stuart believed in me and my case and we were able to obtain the maximum amount available. His hard work helped change my life. Mann & Maximon Client
Josh at Mann & Maximon was amazing to work with. He took on our case and it was such a wonderful experience working with him and not having to worry about anything. The settlement that came through was so nice to have after being in a scary accident. We are happy we decided to work with him. Mann & Maximon Client
During the long months that followed my bicycling accident and resulting injuries -- my bike and I were run over by an SUV driver -- Josh was my closest and most trusted advisor. I can say without hesitation, his legal guidance and representation were consistently everything a client hopes for. But just as importantly, he was an exceptionally kind, compassionate, and knowledgeable partner throughout all that transpired. Really, I cannot say enough about Josh Maximon and his team. Good humans make good attorneys, and Josh is both. Mann & Maximon Client
When I lost my son in an automobile accident it was devastating. Stuart helped our family cope with the loss. His guidance and expertise in wrongful death cases was tremendous. He was respectful yet demanding in handling the case. While there is never enough money to bring back a lost child, Stuart made the defendants pay for their actions and recovered a huge amount of money to help our family. He did a great job. Mann & Maximon Client
When we went to the settlement conference, I was ready to accept what was offered, but Stuart encouraged me to go to trial. He was not afraid of the insurance company or their lawyers. At trial, we received three times more than the insurance company offered us. I was very impressed with his trial skills. Mann & Maximon Client
My car accident left me shattered, physically and mentally. Stuart's offer of help came soon after I was released from intensive care, and he's been on my side since. When you're involved in a big accident, there are so many things you need to concentrate on, and it's been a great comfort to know I don't need to spend untold hours dealing with insurance companies or hospital billing departments. Thanks Stuart! Mann & Maximon Client
Josh worked so hard for me throughout my whole case and fought for the settlement that I deserved, not what was offered by insurance. They handled every facet of my case and made the whole process easy for me. I'm incredibly appreciative of his work. Mann & Maximon Client
Having been the innocent victim of a head-on auto accident caused by texting while driving, I sought Stuart Mann's legal counsel. From the outset he was fully dedicated to accompanying me through a lengthy recuperative process, using his skills, experience, and resources to achieve justice and adequate financial compensation on my behalf. His unconditional concern for my well-being and his involvement of time and effort on my behalf freed me from legal concerns and responsibilities, allowing me to focus my efforts and energy on physical and mental recovery. I strongly recommend Stuart Mann to anyone needing the legal services he offers. Mann & Maximon Client
Mann & Maximon is the embodiment of professionalism. Their staff's efficient and polite demeanor makes business interactions pleasant and quick. Stuart and Josh consistently evidence a devotion to their clients, to their clients' interests, and to justice. They carry out this ethic calmly, respectfully, but firmly. On top of all this, Mann & Maximon has repeatedly given back to the community. Specifically, Mann & Maximon has accompanied Cyclists 4 Community and its nonprofit mission since 2013 with both tangible and substantial support for making the community a better place in the first place. Mann & Maximon Client
Josh has represented me on numerous occasions over the past 9 years. He is a fearless, tireless, and focused representative. I add integrity and fairness to the recipe and I feel I have the best legal representation in Colorado. Trust in your attorney is key to believing you are getting the best possible legal representation… Josh has all of my trust. Mann & Maximon Client
Working with Josh, I always felt like the top priority of him and his team. They provided the best legal services for me throughout my case. His office is professional, competent, and they also connected with me personally so that I genuinely felt supported. Mann & Maximon Client