Injured in a Motorcycle Accident?
When you are hurt in a crash, the motorcycle accident lawyer you choose will make a difference. Stuart Mann and Josh Maximon have successfully asserted and protected the rights of motorcycle accident injury victims.
Types of injuries sustained from Motorcycle Accidents:
Experienced Motorcycle Lawyers in Colorado
Winning case after case and working directly with the major insurance companies ensures that our clients will receive the maximum recovery possible. We understand the tactics insurers will use to minimize payouts and we work to ensure you receive the compensation you need after suffering injuries in a motorcycle crash.
Our attorneys have more than 50 years of combined legal experience and we have a proven winning record. This record allows us to obtain better results for our clients.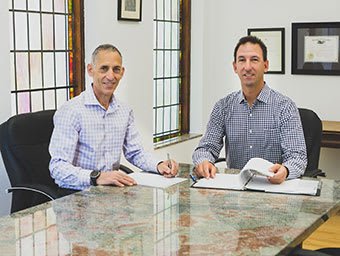 No Attorney Fees Unless We Recover Compensation
Contingent fee representation is often available. In contingency cases, we are paid our legal fees only when our clients are paid. There is no cost to you for an initial consultation or case review.
Contact Us
It's important to gather evidence as soon as possible, so don't delay.
Call our Boulder office at 303-991-2233 or use our online contact form to make an appointment.
What Our Clients
Are Saying
When I lost my son in an automobile accident it was devastating. Stuart helped our family cope with the loss. His guidance and expertise in wrongful death cases was tremendous. He was respectful yet demanding in handling the case. While there is never enough money to bring back a lost child, Stuart made the defendants pay for their actions and recovered a huge amount of money to help our family. He did a great job. Mann & Maximon Client
Josh worked so hard for me throughout my whole case and fought for the settlement that I deserved, not what was offered by insurance. They handled every facet of my case and made the whole process easy for me. I'm incredibly appreciative of his work. Mann & Maximon Client
Josh has represented me on numerous occasions over the past 9 years. He is a fearless, tireless, and focused representative. I add integrity and fairness to the recipe and I feel I have the best legal representation in Colorado. Trust in your attorney is key to believing you are getting the best possible legal representation… Josh has all of my trust. Mann & Maximon Client