Assistance With Wrongful Death Cases
The causes of wrongful death are many and varied, from defective drugs and products to car and bus accidents, but they are always tragic because they are due to negligence. If such a tragedy strikes your family, please call us so that we can help with your wrongful death lawsuit and obtain justice.
Common Events leading to wrongful death claims
Explosions
Medical Malpractice
Construction Accidents
Dangerous Conditions
Drowning
Equipment Failure
Compassionate Care from Experienced Attorneys
Stuart Mann and Joshua Maximon have a winning track record in wrongful death lawsuits. Our attorneys have a great depth of experience handling personal injury and wrongful death cases. Most importantly, we are here to serve you and your family. Everything about our practice is designed to support you. Our warm and capable staff and our more than 50 years of combined legal experience will help to ensure the outcome of your case.
If someone you love has suffered a death as a result of someone else's negligence, our lawyers can help. We know you may be grieving, but you should not wait too long, as there are statutes of limitation that can prevent a successful claim if you delay. We have decades of experience in handling Colorado accidental, wrongful death cases and will respond immediately to your inquiry. We provide a free consultation in all cases and handle some cases on a contingent-fee basis.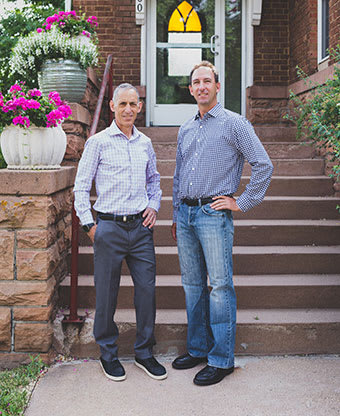 Contact Us
Wrongful death cases are always tragic, our lawyers understand and we work to help you obtain justice for your loss and your family. We serve the entire state of Colorado, including Denver and the Front Range.
What Our Clients
Are Saying
When I lost my son in an automobile accident it was devastating. Stuart helped our family cope with the loss. His guidance and expertise in wrongful death cases was tremendous. He was respectful yet demanding in handling the case. While there is never enough money to bring back a lost child, Stuart made the defendants pay for their actions and recovered a huge amount of money to help our family. He did a great job. Mann & Maximon Client
Josh worked so hard for me throughout my whole case and fought for the settlement that I deserved, not what was offered by insurance. They handled every facet of my case and made the whole process easy for me. I'm incredibly appreciative of his work. Mann & Maximon Client
Josh has represented me on numerous occasions over the past 9 years. He is a fearless, tireless, and focused representative. I add integrity and fairness to the recipe and I feel I have the best legal representation in Colorado. Trust in your attorney is key to believing you are getting the best possible legal representation… Josh has all of my trust. Mann & Maximon Client